When you are new to recovery, it can be hard to know how to get through a regular Tuesday without drugs and alcohol, never mind a major holiday. As December 25th fast approaches, we are taking a different approach to our blog; we are inviting you behind-the-scenes of the Process Recovery Center, including at our sober livings in New Hampshire. I have asked members of our staff to share a meaningful holiday tradition that might inspire you. I purposefully did not impose any restrictions around these traditions and, yet, none of them suggest that substance use plays a role in the festivities. We hope these short vignettes demonstrate the true meaning of the holiday season, including, but not limited to, connection, inclusion, reflection, gratitude, giving, family, faith, joy and heritage.
Sharing Tradition by the Process Hearth
Behavioral Health Technician and radio personality, Dan, was one of the first to respond to my call to action: "My family has always had the 'no one should be alone on the holidays' concept," Dan wrote. "No matter who you are, there is always room at our table – and that is something that I love. It means a lot to someone who has no one with whom to spend the holidays, but it also has lead to some really interesting people joking around our table … and always to some great laughs and even better stories".
Process therapist, Jennifer, also shared about a tradition which has evolved to include an ever-growing number of people: "The one steady holiday tradition in my family goes back to when I was around nine years old. We lost power in the house that Christmas Eve and my cousins and I, aided by one mischievous uncle, decided to play hide and seek around the house. My cousin's grandmother was not too excited about our screaming and running, and so my uncle decided to rein us in by reading A Child's Christmas in Wales by Dylan Thomas. The tradition has carried on. Every year we roll our eyes and carry on our childhood disdain, but I know this is probably everyone's favorite part of Christmas Eve. It's become such a hallmark of our celebration that our friends have joined us, making a point to be there for this part of the night. The living room is filled with family and friends passing the book around, everyone taking a turn to read a page. To this day, my cousins and I joke about still not knowing what the point of the story is – but it wouldn't be a Christmas Eve celebration without it".
Christmas also wouldn't be complete without food, and several of our staff members reflected on the unique dishes they share every year. Case Manager, Jenna, said, "my family has a huge party, orders Chinese food, and my nana gets everyone Christmas pjs that we open on Christmas Eve. Then, on Christmas, my nana makes delicious stuffed shells". Director of Client Services, Joey, explained, "we make baked stuffed lobsters in honor of my wife's father who passed away…carry on his family tradition".
"French-Canadian meat pie is a great tradition around this time of year," therapist Régent suggested, "especially since so many New Englanders are of Quebecois origin". Although Reggie didn't have his family recipe on hand, he recommends this recipe from Taste of Home.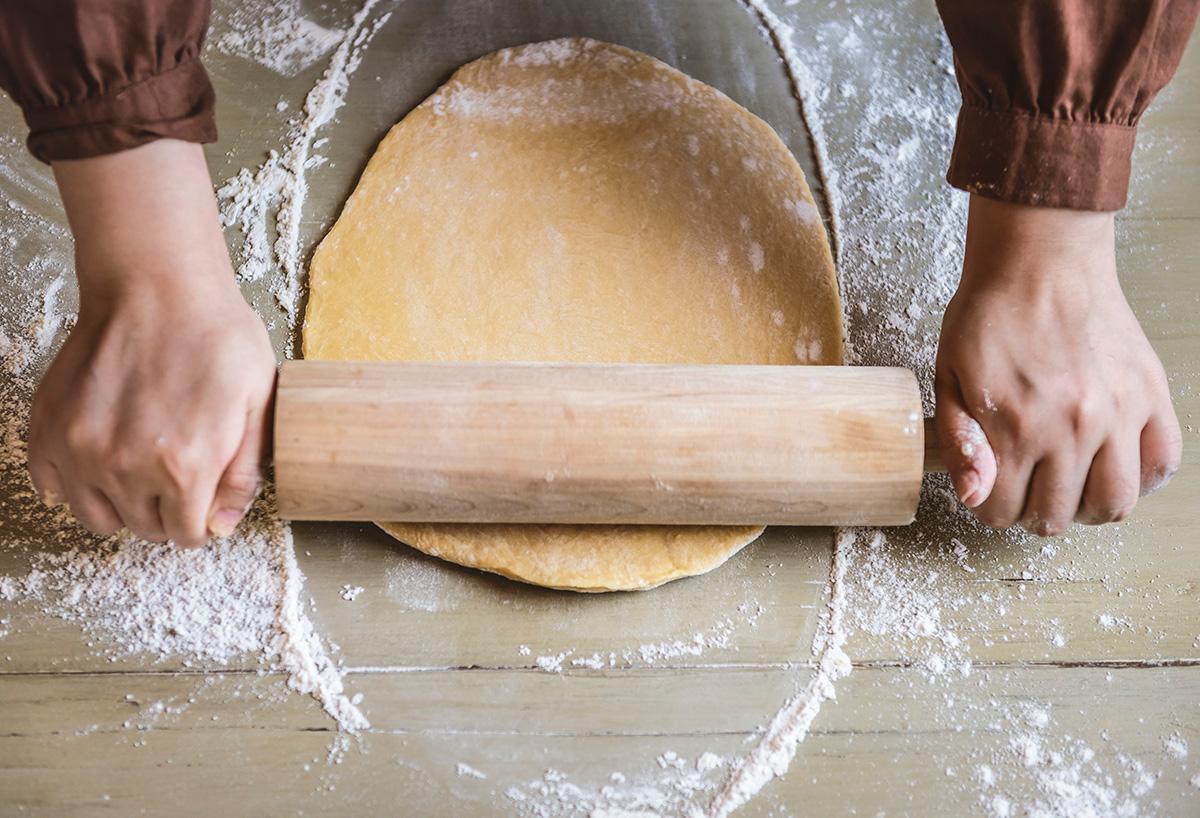 For regular blog contributor, Carol, the holidays are a time for fondly remembering cherished keepsakes of Christmas past. "Christmas is my favorite holiday," Carol reflects. "The anticipation I felt for Santa as a child still springs inside me. Although I suppose it's now vicarious, through my young niece and nephews, and other children. I used to feel that excitement through my own boys who are grown now. And I still have their magical Christmas creations adorned on my tree that allow me to relive those early years each December when I take them out of the cardboard storage box and place them on the tree. Some are barely holding themselves together after 15 or more years, but they survive. I find one that Chris made nine years ago while in the third grade: a photo of his cute little face smiling proudly, glued to a blue felt snowflake. It looks like he signed his name in gold glitter on the back, but most of it has worn off. Next, I find a sheep. Or it used to be anyway. It looks like the right shape, with remnants of cotton balls glued to white construction paper. Michael made it in preschool about 16 years ago. I discover links of a construction-paper red and green chain, with a drawing of an angel glued to the last link, her faced colored with red crayon and wings with purple. And here's a photo of Jack's four-year-old face, taken 18 years ago, glued inside a small paper Christmas wreath. And so many more: a gold star covered in glitter with its points curled up due to old age, a crayon-colored drawing of the city of Bethlehem, and a popsicle stick painted with green stripes that I'm pretty sure started out replicating a sled. My tree wouldn't be complete without these works of art. Oh, and here's one from 1975. A picture of 7-year-old me with my Mrs. Brady shag hairdo, glued to a wreath made with green yarn! I guess my parents were just as sentimental about this season as I am!"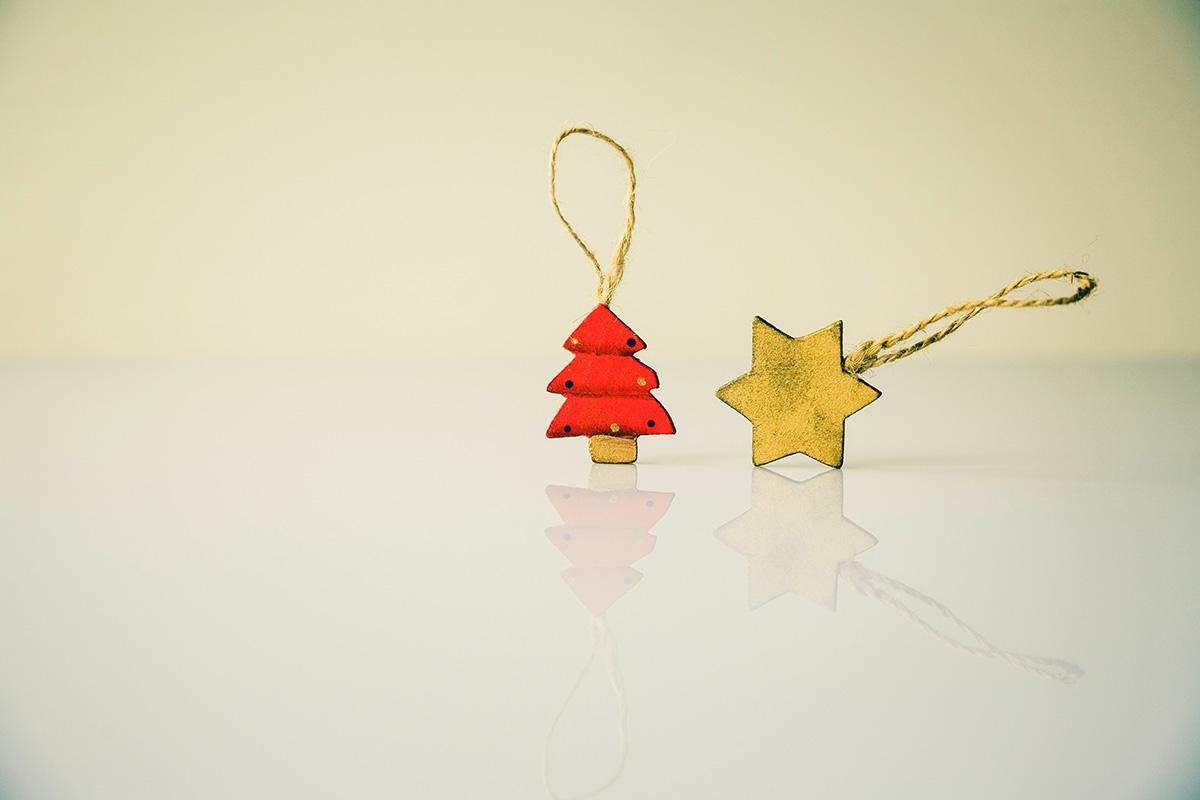 Clinical Director, Traci, also honors cherished family memories. Traci shared, "On Christmas Eve, after attending the late Christmas Eve service at church, we come home, have a cup of hot chocolate, open one small gift and share how we are blessed. This started with my family, and now continues at my house and my grown sons with their own families".
Executive Director, Ryan, has his own long-standing tradition. "Every year on Christmas Eve my significant other and I each open one gift. Then we hang on the couch by the tree and watch Adam Sandler's Eight Crazy Nights. We have been doing this for 10 years now. Just gets me in my feels. The ironic part is that it's more of a Hanukkah movie than Christmas movie, but Whitey is my boy!"
These are traditions that are great to adopt at your home or at sober livings in New Hampshire!
Another staff member combines family togetherness with valuable teachings: "We buy presents every year for other kids. I have my kids write them letters about how they love them and are thinking about them, and hope they have a wonderful Christmas. If you ask my kids what Christmas is about, they have been taught it's about giving not receiving. They've embraced this concept and enjoy the tradition. I'm fortunate to be able to do this, but I feel most have an extra $20 they can spare for $5 presents. It's really the principle I care about and teaching one of the Universal laws of abundance (more is always coming, don't be afraid to give what you have). The more you give the more you receive".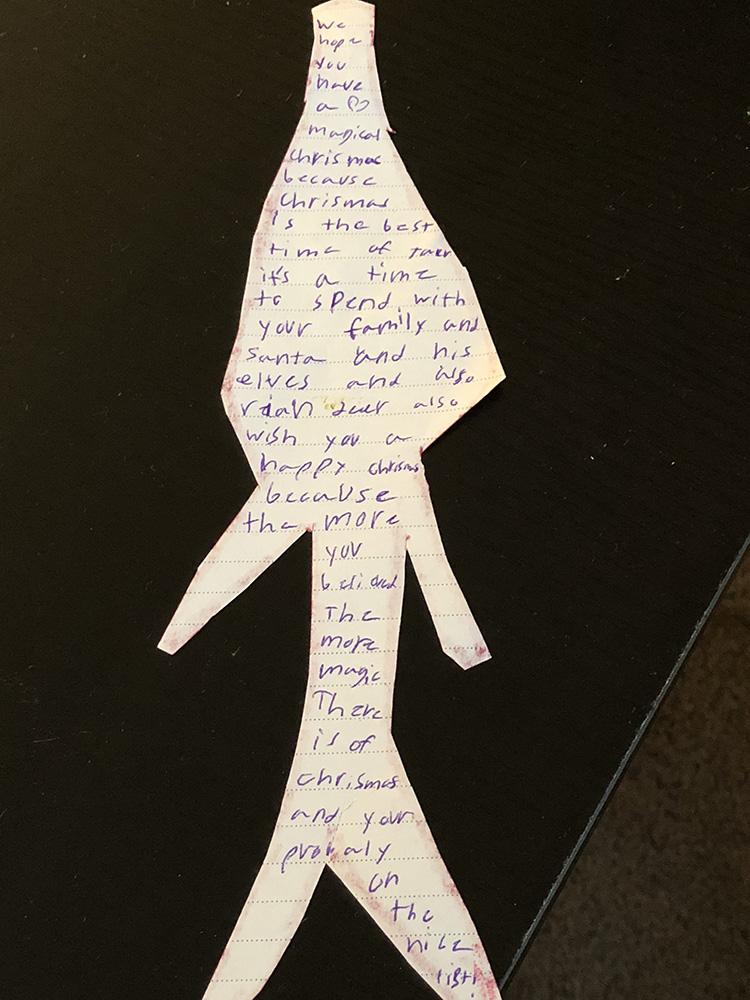 Finally, in my family, part of the fun is incorporating a new holiday experience, such as a performance, craft or vintage market, film, recipe, charity, or destination. However, there are a few things that remain constant: We always make time to get in touch with a sense of awe by taking in the local Christmas lights. I also always read Charles Dickens' A Christmas Carol out loud. One of my favorite passages from A Christmas Carol is articulated by Scrooge's nephew: "I am sure I have always thought of Christmas-time, when it has come round…as a good time; a kind, forgiving, charitable, pleasant time; the only time I know of, in the long calendar year, when men and women seem by one consent to open their shut-up hearts freely, and to think of people below them as if they really were fellow passengers to the grave, and not another race of creatures bound on other journeys".
Which Process tradition resonates with or inspires you most? What's your own favorite tradition or recipe? Let us know on our Facebook page! If you need help staying sober at home or at your sober living in New Hampshire this holiday season, please contact New Hampshire drug rehab today! We'd love to help you discover the gift of recovery.
Autumn Khavari is the Process Recovery Center's in-house writer. She received an education in Substance Use Counseling from Beal College in Bangor, Maine.