The Process Recovery Has Innovated and Implemented One of the most Effective Programs for Rehabs in New Hampshire
The Process Recovery Drug and Alcohol Rehab Treatment In New Hampshire
Recovery is a lifelong journey, and The Process Recovery Center is here to support you wherever you are on your path to healing. We provide outpatient services, partial hospitalization programs, and aftercare planning for those with substance abuse disorders. If you or a loved one is struggling with drug or alcohol addiction, speak with a member of our team confidentially to learn more about our treatment options.
Rehab and Detox Treatmentat Process Recovery
At The Process Recovery Center, we take a holistic approach to alcohol and drug rehabilitation and offer a wide range of healing tools and therapeutic modalities. Our services include meditation-assisted treatment, behavioral therapy, group therapy, breathwork, acupuncture, nutritional counseling, and sober living coordination. Each treatment plan is fully customizable to meet the unique needs of each client.
Joint Commission Accredited
We are a nationally accredited treatment center committed to the overall quality and satisfaction of all our clients.
Recovery Leadership
Our staff is largely comprised of people in long term recovery who serve as a role models, mentors, advocates and motivators. These individuals share a common aim: teaching relapse prevention and promoting long-term recovery.
Health and Wellness
We believe in incorporating an array of healthy practices such as yoga, mindfulness, exercise and nutrition. These are important elements of a holistic approach.
Individualized Treatment
We believe that every client is unique and their treatment plans should be as well. Our clinical and recovery team work hard to ensure that every client's treatment goals are a true reflection of their individual needs.
Passionate and Experienced Clinicians
We have crafted a strong and diverse group of clinicians who believe passionately in evidence based practice and client empowerment.
Continuum of Care
We provide and coordinate multiple levels of care, as well as sober living, aftercare planning, and recovery resources. We pride ourselves in relieving our clients and families of the stress of figuring out what's next in their process.
Our Drug and Alcohol Rehab is Based on the Most Innovative Treatment Approaches
Come to The Process Recovery's Drug and Alcohol Rehab to Detox and Heal
Many of our staff members are in long-term recovery and understand the barriers to finding accessible and effective treatment for drug and alcohol addiction. We are committed to helping you identify and overcome whatever is blocking you from receiving the treatment you need. Our team is passionate about finding the best, customized care plan to support you on your recovery journey.
Get Help For Your Loved One
Families
Substance use has the unfortunate ability to fracture family systems. Even if you're not the one using substances, the disease can still wield power over your emotional well-being. It can also trigger financial, physical, and interpersonal problems. In a household with active substance use, no one escapes the heartbreaking fallout. However, we have good news. There are many things you can do to increase the overall health of your family unit. Here are just a few:
Seek treatment for your loved one AND your whole family
Give yourself permission to take care of yourself
Take advantage of opportunities to learn more about the disease
Address enabling and codependent behavior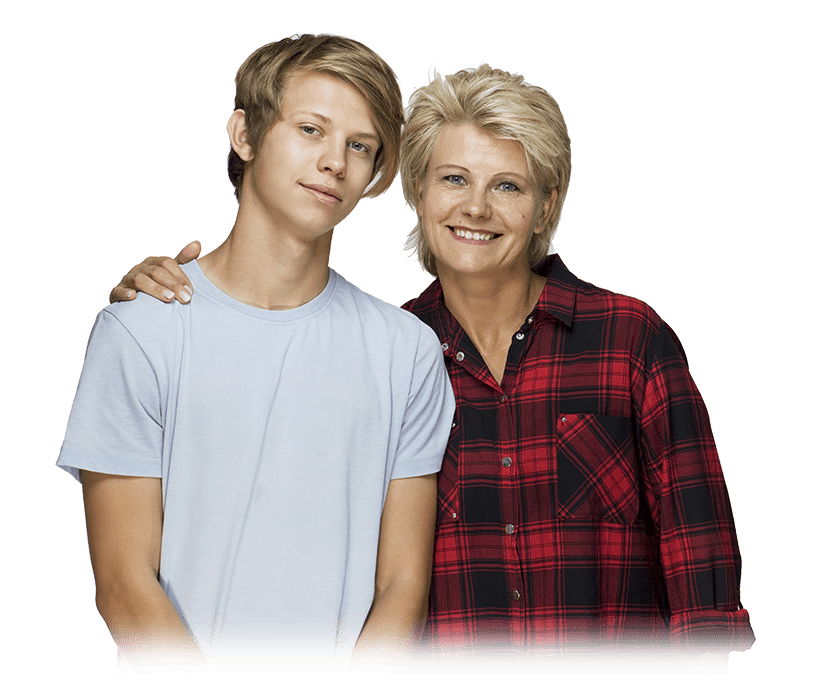 We at the Process Recovery Center will guide you or your loved one through every step of the treatment process. I know that I would not be where I am today without the help that I received from others, and I am grateful to now be able to provide that same help. There is nothing to be ashamed of, and I know wholeheartedly that you can get clean, stay clean, and live a beautiful life again. Please let us help.
– Justin Etling, CEO
I could go on and on about everything I've learned. I'm inspired to do so many positive things. I want to go back and help my tribe. I would love to build a sober house and really involve myself with service work.
Now I do what I am supposed to do. I have a sponsor; I text him every morning and every night. I go to meetings regularly and I write step work.
Our Rehab Proudly Serves the New Hampshire Area.
The Process Recovery Center is located in Nashua, New Hampshire and serves clients from the New Hampshire, Massachusetts and Vermont areas. We accept most major insurance providers and also offer an affordable cash pay rate with payment plan options. If you have any questions about our treatment programs or pricing, give us a call or submit the online form.
Life is a journey. Recovery is a process.