At the strike of midnight on January 1st, the world ushered in a particularly significant new year. 2020 marks the start of a new decade and the energy feels supercharged – like we're steaming full speed into our own "roaring twenties". The world is in a state of transition, and so, too, are many of us on an individual level.
But how do we keep this momentum going? More specifically, how do we channel the supercharged energy of the new decade into positive change instead of negative?
U.S. News reports that 80 percent of New Year's resolutions fail by the second week of February. This failure creates what the article calls "the remorse of disappointment". The solution, according to the author, is changing your mind. "Unless you first change your mind, don't expect your health goals to materialize… It's not the gym, Pilates class or diet that will change you – it's your mind".
We couldn't agree more. And this is where the world of addiction recovery intersects with good, old-fashioned humanity. One of our primary aims is to demonstrate that recovery is a human process – not just for people with substance use disorder. The goal of drug rehabilitation is to change our thinking. We are not that different from one another. The trick to living our best lives – whether we have substance use disorder or not – is to change our minds.
For this reason, we don't want the strategies we teach to only be available to clients – we want them to be available to everyone.
Receiving v.s. Resolving
Justin Etling, managing partner of the Process Recovery Center, and co-host of the Process Radio Show, which focuses on recovery, success, and personal growth, recommends that people start their New Year's resolutions by looking back rather than looking forward. "You can't appreciate what's coming if you can't appreciate what has already come," Justin notes. He suggests making a list of the gifts you received in 2019. It could be material things, or a new person in your life, a new piece of self-knowledge, or a life lesson you learned. "Things are already happening for you. [This practice] helps you get in touch with that. Our [strengths are] 'clayed over' by the chaos of the mind".
Gratitude and mindful awareness change the brain – and create positive energy. This energy is propelling you forward in the new year, even if you aren't consciously aware of it.
Dr. Joe Dispenza is a neuroscientist and author who says that we spend 70 percent of our waking life in a stress response. Stress response is essentially "fight-or-flight" a.k.a "survival mode". If you think about Maslow's Hierarchy of Needs, survival mode is at the bottom of the pyramid. Even though most of us don't spend our lives hunting, gathering, and running from sabertooth tigers, we are still operating on prehistoric wiring. Self-actualization – the desire to be the best we can be- falls at the top of Maslow's Hierarchy. It's no wonder we struggle to achieve our New Year's resolutions when our brain wiring is oriented away from upward progress!
Although Justin recommends writing a second list – goals and intentions for 2020 – he cautions against getting stuck there. "Most people get stuck on the goals. Receiving is sitting in a state of allowance versus focusing hard and creating stress. Stress and pressure… some of it is made up in our mind. You don't have to figure out how things are coming". Justin advises keeping the list until 2021 and evaluating how opportunities to meet your goals manifested naturally. In addition, you can compare your list of gifts to your lists of goals, and see how the gifts of 2019 helped prepare you for 2020.
"When you write things down, your subconscious mind can then focus on things that could help you. When you don't write things down, you don't see opportunities". Justin references the reticular activating system (RAS) in explaining how this works. "The reticular activating system (RAS) is a pencil-thin piece of your brain that sorts through thousands of messages every second," explains blogger Jonathan Figliolino. "It's like a personal spam filter, helping to determine what information is really worth your attention." But too much stress can hyper-arouse the RAS, which makes it hard to sort through information that can help you. "In the distress zone, your RAS is in overdrive. You're super anxious and feeling totally overwhelmed".
Free Download: Gifts & Goals Worksheets
To practice these mind changing strategies in your own life, download the free PDF worksheets below. Write your lists and stay in a state of allowance. Don't create pressure and stress that will impede your progress!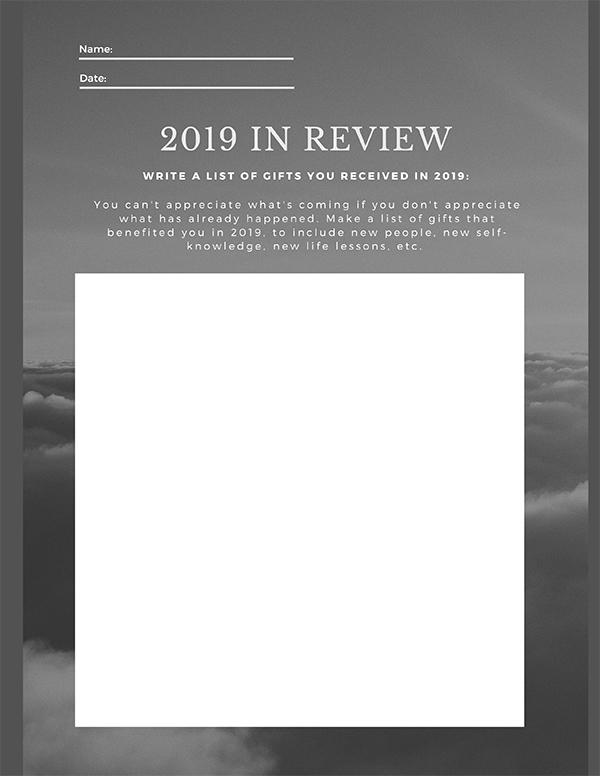 Autumn Khavari is the Process Recovery Center's in-house writer. She received an education in Substance Use Counseling from Beal College in Bangor, Maine.