If you know anything about the Process Recovery Center, you know that The Office has always been a favorite among our staff members. Office star, John Krasinski, recently created a YouTube series called, "Some Good News". As the web content manager for the Process Recovery Center, I was inspired by John's efforts to create our own good news campaign.
Unfortunately, after sharing our "good news call-to-action", which I dubbed the "Good News Project," I didn't receive much of a response. I'm not sure if it's because we are constantly inundated with media or because people are having difficulty conceptualizing the good happening around them.
I'm not one to just give up, so in the spirit of determination, I decided to demonstrate what a blog full of good news looks like – and the type of submissions I am looking for from you!
Love is All Around
The world may feel like a harsh place right now. Our enemy – COVID-19 – poses an invisible threat. For many, leaving the house is a scary endeavor. People are exhausted, irritable, and stressed. The good news, however, is that love still permeates everything. In my neighborhood, signs of love are everywhere. The fence surrounding a local school is adorned with a heart. One family decorated their doorway with hearts for medical providers and first responders. There was a giant teddy bear in another family's window. I thought of stories I've read about people joining together to create scavenger hunts for restless children.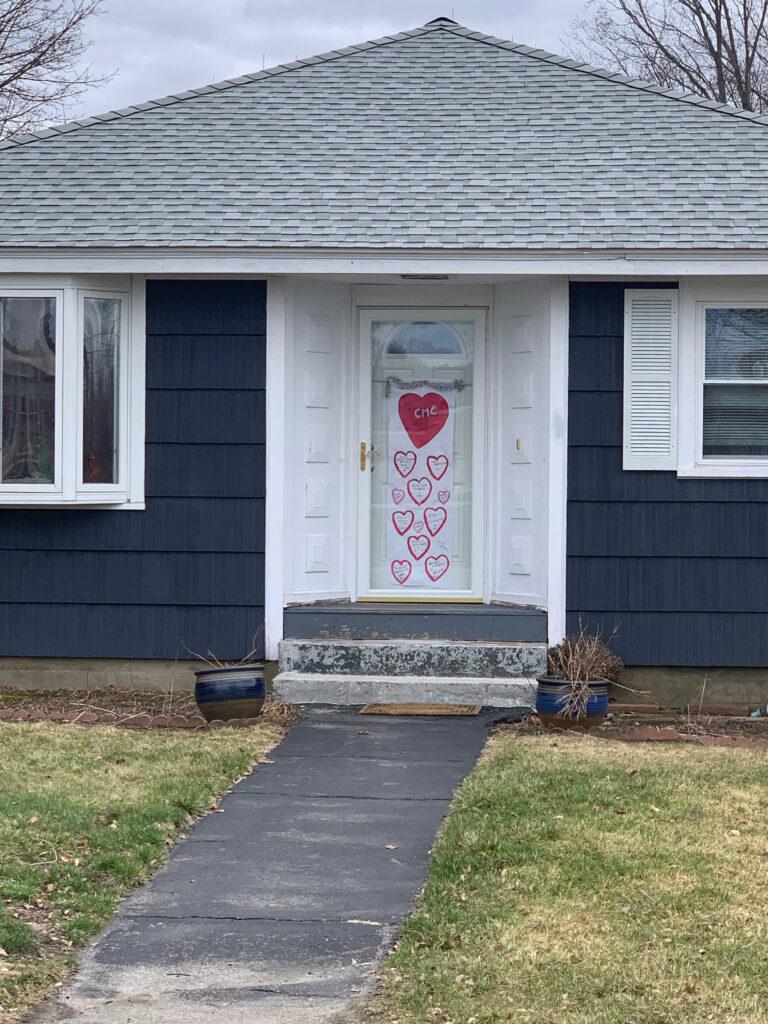 The World is Blooming
We can all be thankful that we don't have to continue dealing with snow and diminished daylight on top of everything else. Spring reminds us that everything begins anew. When this is all over, we will, too.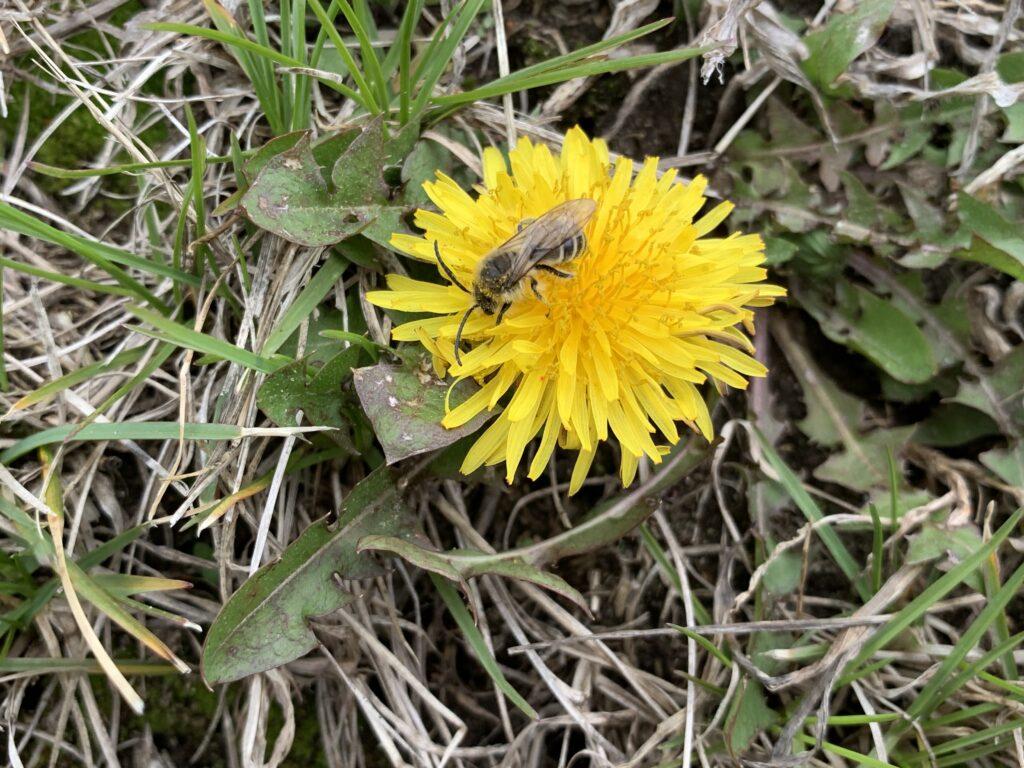 Helpers are Helping
Businesses are finding creative ways to stay open while simultaneously providing an opportunity to give to others. Pressed Cafe – a local favorite in the Nashua community – designed an initiative called "Feed the Healthcare Heroes". You can buy nourishing meals for healthcare workers and first responders in Southern New Hampshire and the Greater Boston area, and Pressed Cafe will deliver them.
Want to feed the heroes on the frontline of the pandemic? Visit here.
A Virginia based company, Red Rooster Coffee, has created an initiative called Win/Win: "During the COVID-19 outbreak, we will be using your donations to provide healthy meals for Plenty! Food Bank, a local organization that is already overwhelmed with demand while rapidly losing volunteers. We're calling it Win/Win because we've had to drastically cut back on our hours and our staff at Red Rooster as we watch restaurants and coffee shops across the country close their doors and stop ordering coffee. Your money will pay for our employees to make meals like our peanut noodle bowls, spicy tofu bowls, cranberry walnut grain salad, and balsamic & goat cheese green salad, all featuring vegetables from local farmers. These meals will be prepared fresh and delivered to Plenty! twice a week".
To donate to Win/Win, visit here.
Now It's Your Turn to Share Good News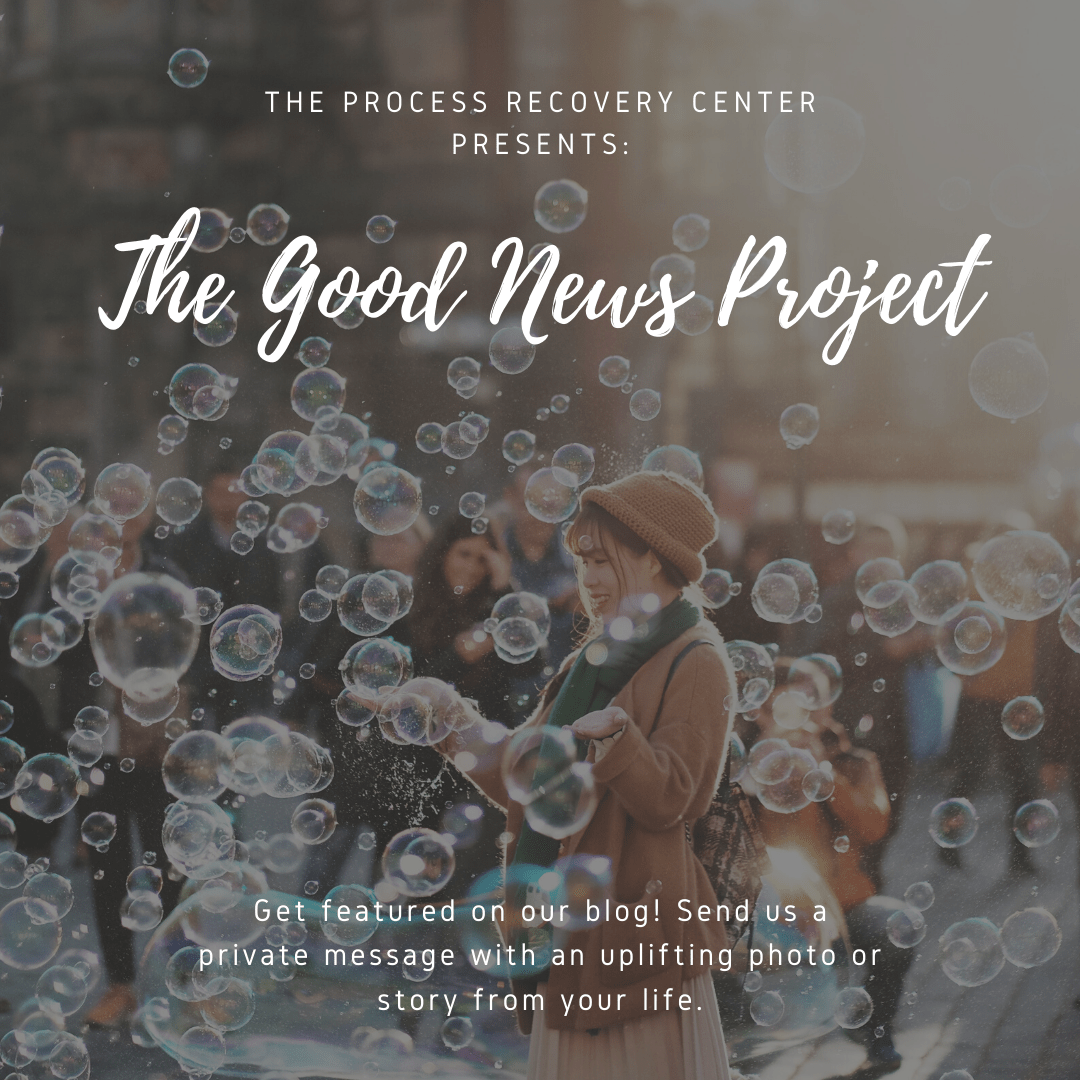 We are accepting submissions for the next edition of the Good News Project. All submissions will be compiled into a blog meant to ease stressed minds and uplift tired hearts. Submissions might include:
A photo/video of your pet looking especially cute or naughty.
A story of kindness or compassion. Did someone give you the last roll of toilet paper at the grocery store? How has someone gone out of their way to extend kindness in your community? 
Quarantine mischief/shenanigans in your household. 
A story of overcoming a challenge during this time. 
People who are inspiring you. 
A positive perspective (what are you learning from this experience?)
Words of wisdom from your children. 
A community oriented business.
You can submit your good news by sending a direct message to our Facebook page or by emailing Autumn:
We look forward to hearing from you!
Autumn Khavari is the Process Recovery Center's in-house writer. She received an education in Substance Use Counseling from Beal College in Bangor, Maine.