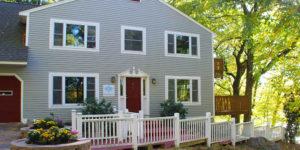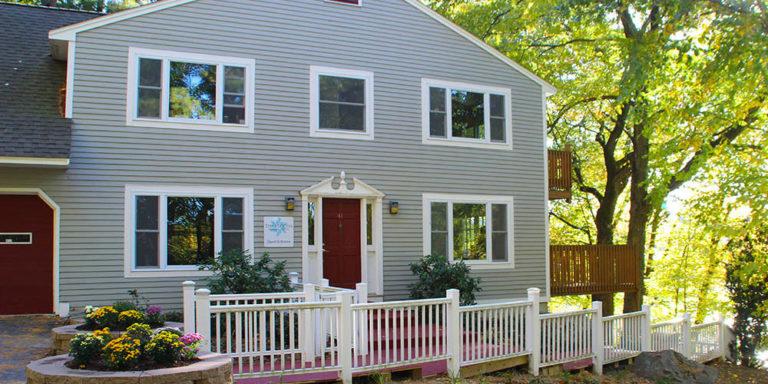 Choosing to take the first step toward drug treatment New Hampshire is one of the most significant decisions anyone can ever make. When the difference between life and death is hanging in the balance, the idea of change can feel both overwhelming and terrifying. For this reason alone, it seems critically important to ask: "Who do I want on this journey with me?" At the Process Recovery Center, you will never have to sit with us and imagine that our lives are a thousand miles away from your experience. We are you. We have walked in your shoes. We are addicts who changed. We pursued drug treatment New Hampshire and found unimaginable success. You can, too.
The Process Recovery Center believes in inviting you into drug treatment New Hampshire to show you how to stay clean rather than tell you how to stay clean. In drug treatment New Hampshire, you become a part of our community and family. We do this together. We celebrate our clean time together. There's no difference between someone who has a lot of clean time and a little clean time. We're all on the same journey. We walk with you.
The Process Recovery Center Approach to Drug Treatment in New Hampshire
When people think about drug treatment New Hampshire – or entering a therapeutic alliance – they often have the perception that they are starting out on uneven playing ground. Professionals in the drug treatment New Hampshire field are sometimes mistaken for "experts" or "fixers" rather than equals with whom one is forming a partnership. From the start, we want to reassure you that you are an equal. Our knowledge about and experience with drug treatment New Hampshire does not mean we are "separate" or "superior". We view ourselves more as teachers or guides who can show you how to live a new life. You are in the empowered position to ask for and accept this guidance.
At the Process Recovery Center, we know that drug treatment New Hampshire isn't a one-size-fits-all operation. Many of our staff members have personally been through drug treatment in New Hampshire. We understand how challenging and cost prohibitive it can be to find a solution that is not only effective, but accessible.
The Ideal Setting for Drug Treatment in New Hampshire
Just minutes from historic downtown Nashua, our drug treatment New Hampshire facility is conveniently situated to minimize disruption to your life and provide ease of access to local amenities. Our placement is ideal for residents looking for drug treatment in New Hampshire and the greater Boston region. Our Partial Hospitalization and Intensive Outpatient programs conveniently meld the benefits of a more traditional inpatient setting with the ability to stay in one's home or structured sober living environment. These options are ideal for individuals seeking an alternative to time limited residential rehabilitations or for those who, having left a time limited program, still need an intense level of care. The other benefit of our program is that we operate on a "step-down" model, which means you decrease the frequency of treatment hours as you become ready. While you may decrease contact hours as you progress, you will never be tossed to the wind when you complete a phase of drug treatment New Hampshire; you are merely guided on to the next step.
We operate on a continuum of care, which means we coordinate drug treatment New Hampshire at all levels, including the maintenance stage. This phase is about the preservation and perpetuation of sustainable recovery. It is reaching a place of readiness to design a plan to protect and strengthen your progress. Having already set the stage for intrinsic rather than external motivation, we partner with you to discern the most appropriate way forward. Each aftercare plan is uniquely tailored to the individual. Together, we assess how you can implement the tools you have learned in drug treatment New Hampshire and set safety nets in place as you return to a productive role in society. We believe success is attained by leaving pillars of support in place rather than abruptly removing them. While embarking on a new life is exciting – and something to be celebrated – the plethora of choices can trigger paralyzing fear and anxiety. Aftercare planning removes those barriers from the equation, liberating you to embrace the awesome potential awaiting you in recovery.
Contact Us for Drug Treatment New Hampshire
By visiting our website or calling our number, you have already started the drug treatment New Hampshire process. You have taken the first step toward acceptance – which means that light is starting to creep through the cracking facade of denial. When you surrender to the fact that you need drug treatment New Hampshire and begin to recognize that you have a disease, a tiny seed of trust is planted. On some level, you are acknowledging that there could be another way to live and you are placing a sliver of faith in this new way.
Once you begin drug treatment New Hampshire, we will help you fortify your acceptance of and trust in the recovery process. Initially, it may be difficult to develop an open mind and a willingness to adopt something different from the cycle you have been repeating in your active addiction. This is normal and we will support you through it. When you become ready to assume a new way of thinking, we will help you actively implement this healthy cognition in your life. Taking action steps will be essential to attaining sustainable long-term recovery. However, it is not enough to take action once. Establishing habitual and disciplined action will be the cornerstone of your new, vibrant life. We will help you solidify these habits during your time in drug treatment New Hampshire.
When you call the Process Recovery Center, you can speak to professionals about drug treatment New Hampshire without fear or pressure. You do not need to make a commitment. We are available to answer all of your questions. No one over the age of eighteen years of age is ever turned away. We are simply here to help, whether that means discussing how the Process Recovery Center is a good fit for you or by making a proper referral to a more appropriate drug treatment New Hampshire program.